Sick in Africa
the documentary series by Tim Cowley
"Sick in Africa" temporarily follows the lives of several Muslim Yao families living in rural Mozambique as they seek assistance for sick family members. Filming took place during 2015 over a ten-month period. Cultural insiders explain what they believe about illnesses, curses, traditional medicine, western medicine, taboos, reasons why they prefer one type of medical treatment over the other, etc.
My hope is that foreign workers (health care professionals, Peace Corps volunteers, missionaries, etc.) will come to gain a greater understanding. Western medical practitioners working with refugees and immigrants can also broaden their understanding. Rather than treat beliefs as superstition and ignorance, this exploratory journey will raise other issues not often considered. Issues of social inequality between patient and health care worker, poverty, overtaxed systems, non-Western methods that may already be working, spiritual insights, and more.
About the Filmmaker
Tim Cowley first came to Africa to set up home with his young family in 2003. Twelve years later he realized he still didn't understand many of the most basic elements of how and why his Muslim Yawo friends in the villages straddling the Malawi and Mozambique border make the choices they do when it comes to health care. And so he embarked on a ten-month journey following friends and strangers in and nearby his home village of Chanica attempting his best to peek inside their worldview. He followed them to hospitals private and government, traditional and Chinese and interviewed the sick as well as the many types of health care providers both formal and informal (spiritist, herbalists, "witch doctors", government staff, untrained purveyors of village injections, Islamic healers and others). "Sick in Africa", the documentary series, is a result of that journey.
Tim now lives with his family of six in Portland, Oregon where he works to place media professionals overseas and continues to produce and consult in media.
Also available in Portuguese, Spanish and German
2016
October - Portuguese version made available. The national language of Mozambique, where the stories take place, is Portuguese. While the main character Bernad did not use Portuguese around home much, it is important to have this series available in Portuguese to honor the nation in which I lived for many years and filmed these stories.
Sept - accepted into Largo Film Awards
Episode 1 Viewer Comments
"This is terrific and should be viewed by every medical, pharmacy and laboratory science student training at the College of Medicine in Blantyre… It illustrates so many of the problems health care professionals have to overcome. I could use it here in UK too." –Mike Berry, former HOD Pharmacy DeptCOM Blantyre, 7/28/16
"…This story mirrors so many that we encountered in Mozambique and Tim's film shows so many of the different challenges of health care in Moz from a lack of education, to equipment with instructions in Italian, to the tensions between traditional healers, witchcraft and medicine. If you want to understand more about what we've been experiencing over the last couple of years or simply wish to feel more grateful for the NHS (or other health services for non British friends) please have a watch." –Joanne Beale, British volunteer in Mozambique, 7/29/16
"No words. Beautifully done." –Spring Becker, 8/5/2016
"…What an amazing job. I know I've never been to Africa, but something about your camera work and lack of narration (using only subtitles) gave me the feeling of being transported away to a place I'd never visited. Something else funny–when Bernad gets his diagnosis and says essentially 'I'm just a poor farmer! I knew nobody would try to curse me!' I had a brief vision of my own grandfather, who would say something very similar. I found it fascinating because in that instant skin color, cultural differences, language barriers just faded away and I was left looking at a man who could have been my grandfather facing the human condition…" –C.R. Oldham, 7/27/2016
"This is beautiful and poignant and sad….but completely well done!" –Gwenda Cowley, 7/26/2016
"Great ethnographic film about health challenges in rural Mozambique." –Dr. Alan Thorold, anthropologist, 8/8/2016
"Brilliant work…brought a tear or three to the eyes! Check out this documentary people!" –Tobias Houston, 7/26/2016
"…you've done a brilliant job at capturing the complexities and despair around healthcare out here. Make sure you watch this y'all…" –Cam Beeck, 7/26/2016
"This is a powerful story and a very sad one. Bernad faced so many obstacles as he sought meaningful health care. Some of the obstacles were cultural, yet many of these obstacles were beyond Bernad's ability to navigate. My hope is that many people will watch this film and absorb the story behind the story of what reality is like for so many individuals – living and dying – in Africa every day." –Connie Wragge, 8/2016
Episode 1 Questions for Thought & Discussion
access to health care
Where did Bernad go for help?

Why did Bernad choose to go to that place?

What types of health care providers had he already tried out before the story picks up?
lost in translation
What language does Bernad speak?

What are the main languages that exist in Malawi and Mozambique?

What is the main language spoken around Mandimba where Bernad lives (Niassa Province)?

What is the language most commonly used by workers at the hospital in Malawi?

What language(s) did you observe the doctor using?

What would you expect his main language to be, based on his tribal affiliation?
livelihood
In what settings did you observe Bernad and his family?

What is Bernad's main occupation?
cultural tour guides
What were some of the things that stood out to you based on the cultural tour guide Candulu's explanation of how the Yawo approach medicine?

Based on what he said, what other kinds of health care providers do the Yawo often take advantage of?

What were your impressions of the local government health clinic that show up as Candulu talks about it?
Episode 1 Stills & Graphics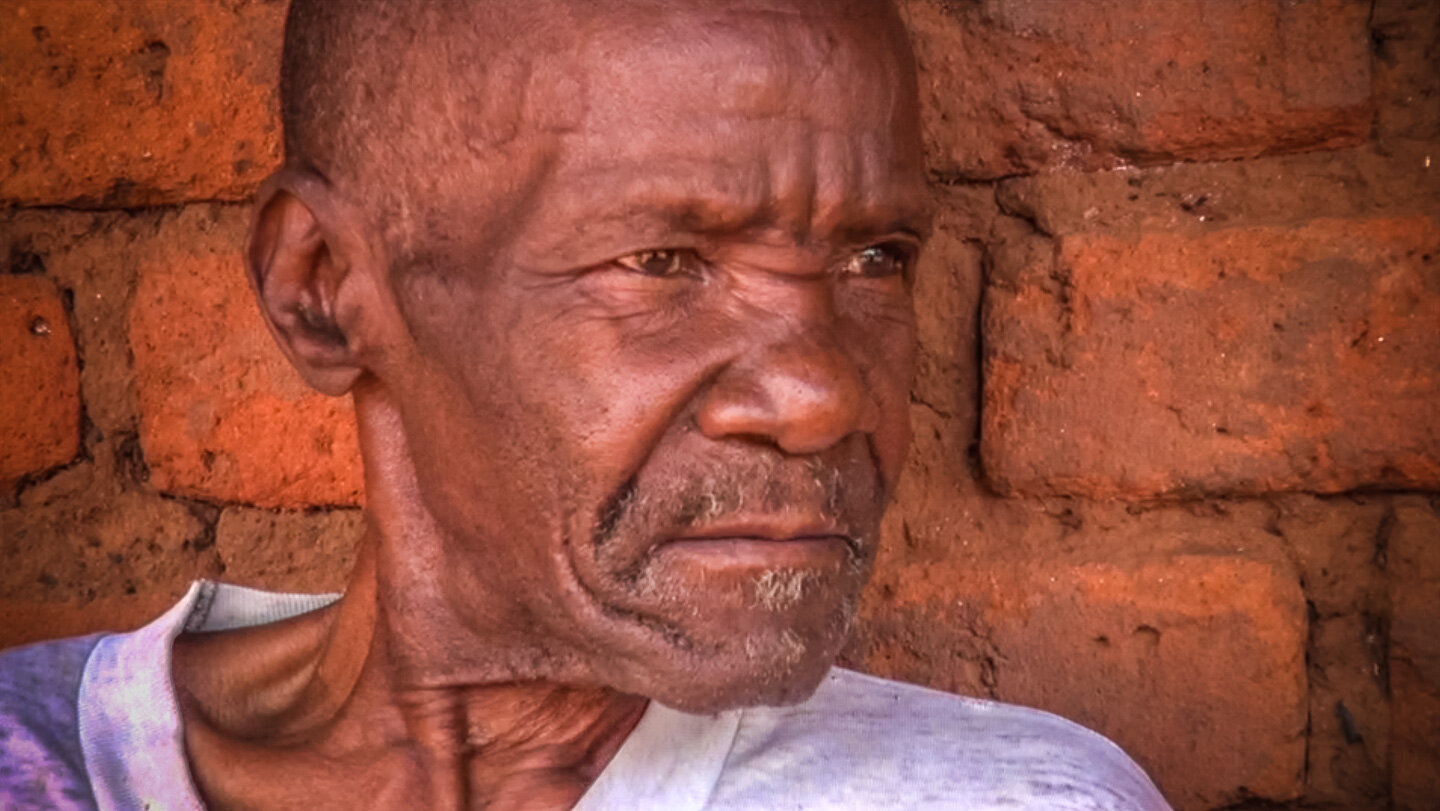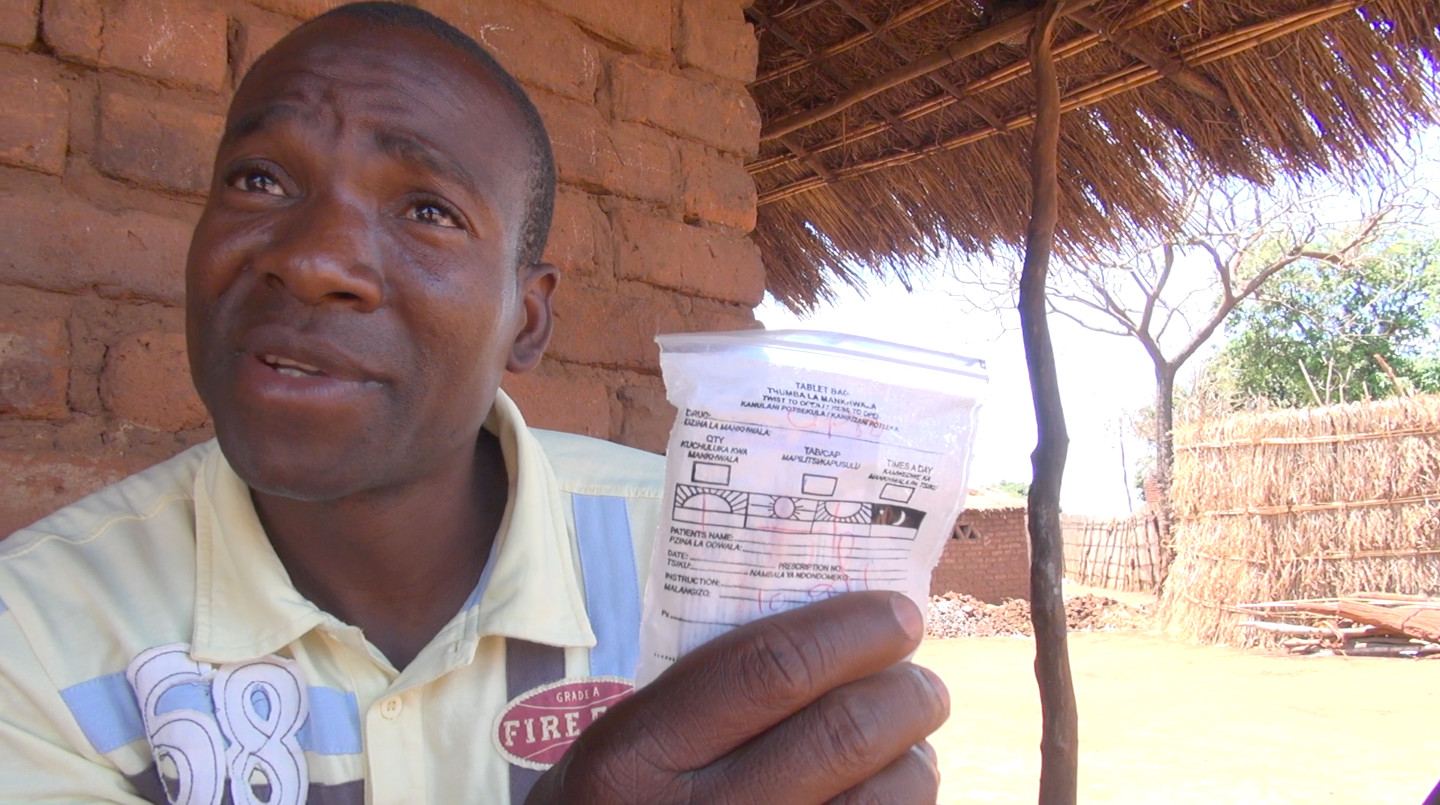 News about episode 2
2019
September - officially released
Episode 2 Stills & Graphics